FilmStjärnor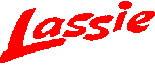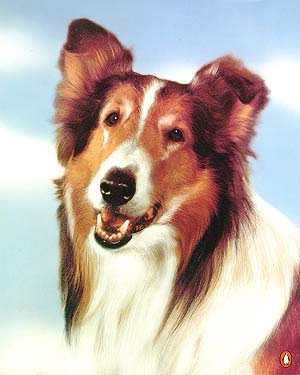 Rudd Weatherwax och hans collie, Pal, svarade på MGM förfrågan om en roll i filmen Lassie Come Home, baserad på en bok om en collie som tog sig tillbaks 10-tals mil till en pojke hon älskade.
Pal kom inte med vid första uttagningarna, men vid nästa försök föll hon i filmdirektörernas smak genom att skaka tass.
Lassie blev definitivt filmhundarnas okrönta drottning. Eller kung, snarare, för Lassie spelades ju av Pal som var en hanhund (faktum är att alla Lassieroller spelats av hanhundar). Pal blev känd som Lassie och var den första hunden som hade en egen radio show. Lassies popularitet växte och Lassie reste runt Amerika med tåg I en lyxutrustad vagn och tjänade 1,000 dollar vid varje framträdande.
Lassie blev också en stor TV-stjärna och ingen har haft en så lång TV-serie någonsin genom tiderna.
Lassie gav även ut som tecknad serie över hela världen.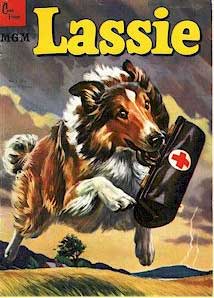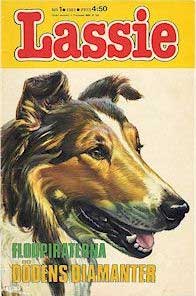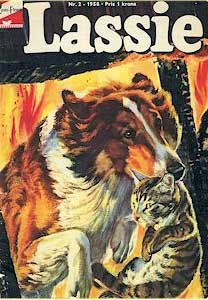 Här kommer det lite bilder från de första årens filmer
Lassie Come Home, 1943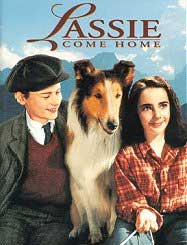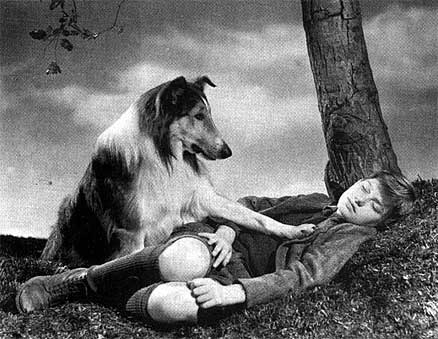 I huvudrollerna : Nigel Bruce (Duke of Rudling), Donald Crisp (Sam Carraclough), Edmund Gwenn (Rowlie Palmer), Elsa Lanchester (Mrs. Carraclough), Roddy McDowall (Joe Carraclough), J. Pat O'Malley (Hynes), Elizabeth Taylor (Priscilla), Ben Webster (Dan'l Fadden), Tant May Whitty (Dally)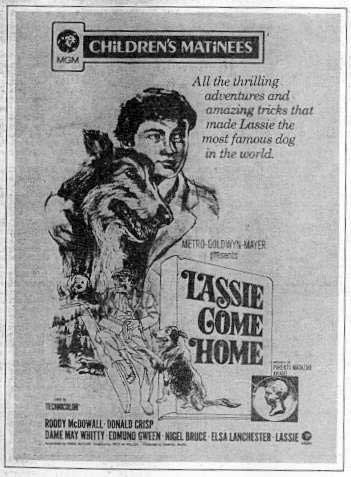 Son of Lassie, 1944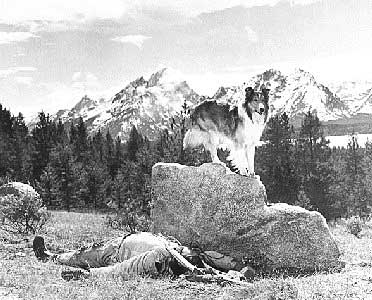 I huvudrollerna: Peter Lawford (Joe Carraclough), Donald Crisp (Sam Carraclough), June Lockhart (Priscilla), Nigel Bruce (Duke of Rudling), William Severn (Henrik), Leon Ames (Anton), Donald Curtis (Sergeant Eddie Brown), Robert Lewis (Sergeant Schmidt)
Courage of Lassie, 1946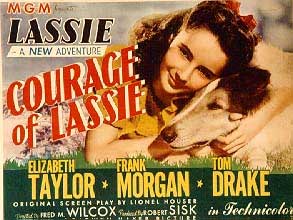 I huvudrollerna: Elizabeth Taylor (Kathie Merrick), Frank Morgan (Harry MacBain), Tom Drake (Sergeant Smitty), Selena Royle (Mrs. Merrick), Harry Davenport (Judge Payson), George Cleveland (Old Man), Catherine McLeod (Alice Merrick), Morris Ankrum (Farmer Crews), Mitchell Lewis (Gil Elson), Youth (Carl "Alfalfa" Switzer)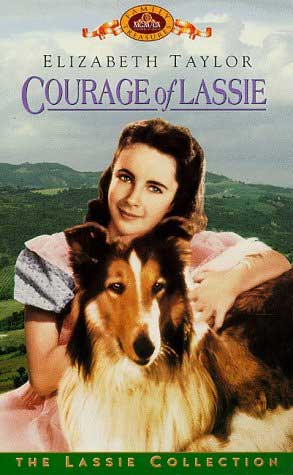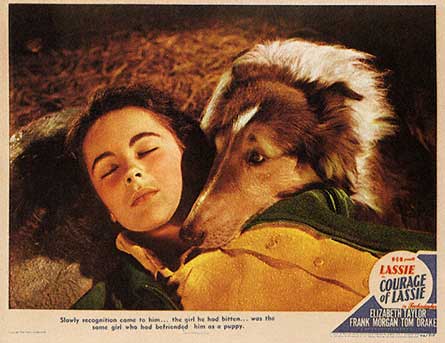 Hills of Home (Master of Lassie), 1948
I huvudrollerna: Edmund Gwenn, Tom Drake, Donald Crisp, and Janet Leigh
The Sun Comes Up, 1948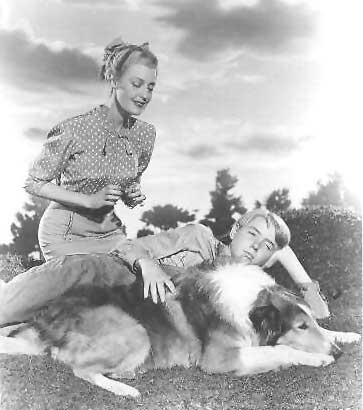 I huvudrollerna: Claude Jarman Jr (Jerry), Jeanette MacDonald (Helen Lorfield Winter), Lloyd Nolan (Thomas I. Chandler), Percy Kilbride (Mr. Willie B. Williegood), L
Challenge to Lassie, 1949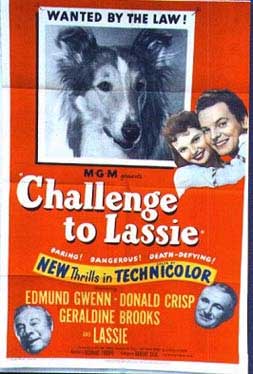 I huvudrollerna: Geraldine Brooks (Susan Brown), Donald Crisp (Jock Gray), Ross Ford (William Traill), Edmund Gwenn (John Traill), Lumsden Hare (MacFarland), Charles Irwin (Sergeant Major), Alan Napier (Lord Provost), Reginald Owen (Sergeant Davie)
En bok om Lassies första 50 år har givits ut och borde finnas i allas bokhylla !